Hoèla Weteèts'eèdeè: Understanding Community Wellbeing Around Giant Mine is a research study on chronic stress related to historic and current activities at the Giant Mine site. This study has been independently developed as a research collaboration between Wilfrid Laurier University and Yellowknives Dene First Nation. The study will examine lifespan, intergenerational and community impacts of Giant Mine on the stress of people and communities living near the site.
The study will identify communities who have been dealing with more stress than others, highlight strengths and abilities to overcome hard times, and consider ways that we can improve health as the Giant Mine Remediation Project continues. It will also help other local service providers and relevant organizations to improve healing programs and other support opportunities for people and communities in need.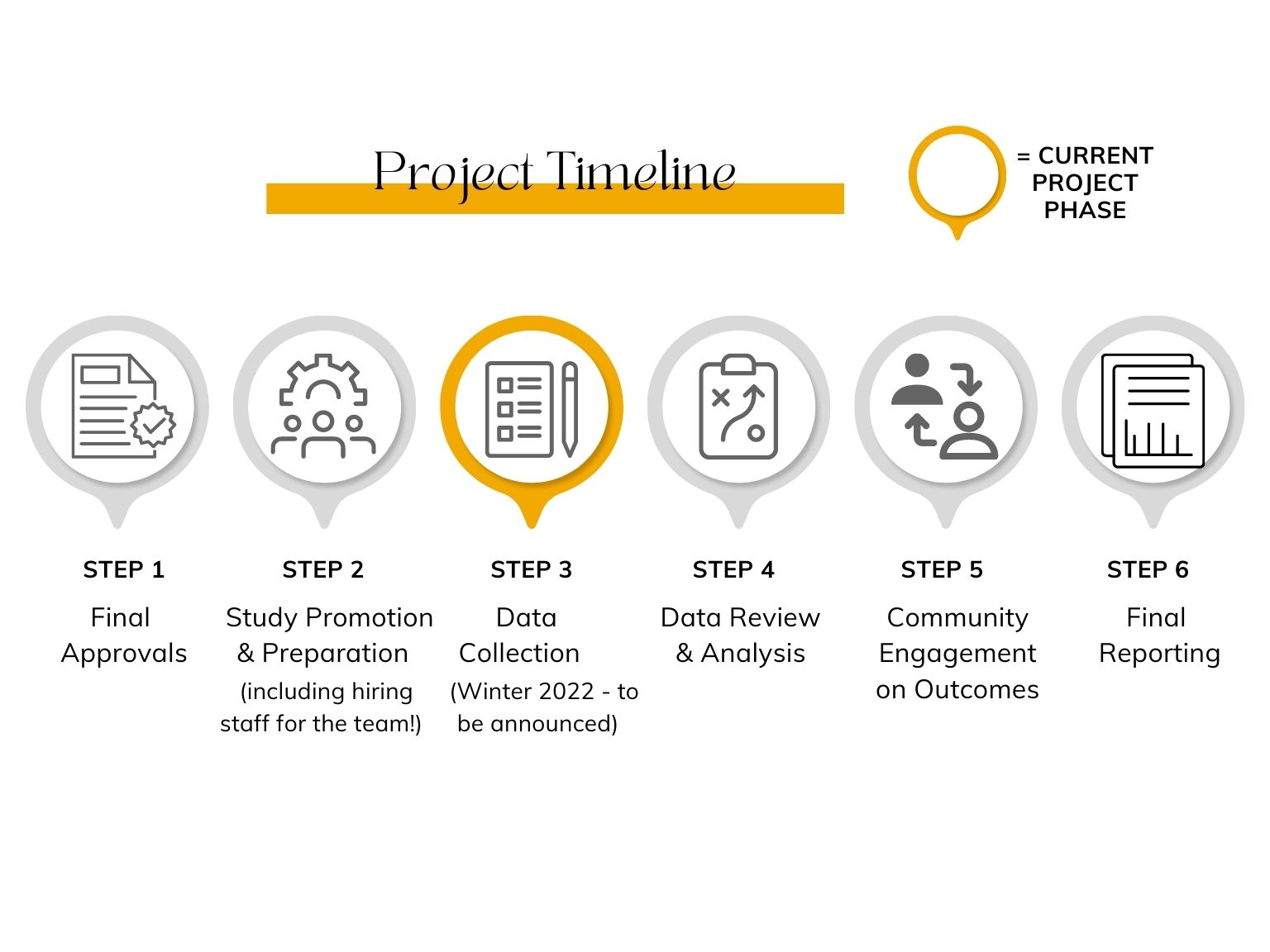 The Hoèla Weteèts'eèdeè Study has been developed based on the following principles:
The study will take place in Yellowknife, Ndilǫ, and Dettah.
To participate in the study, you must be at least 5-years-old and you must have lived in in the study area for at least one year.
You can complete a detailed survey about your health and wellbeing experiences around Giant Mine and thoughts on improving community wellbeing (up to 3 hours total for adults – shorter surveys for youth and caregivers).
Adults 20 and over can provide health biomarkers (blood sample and other biological measures) that provide indicators of allostatic load – "wear and tear" – on your body over time as a result of chronic stress.
You will receive a gift card based on your level of participation.
Laurier and YKDFN encourage all eligible people living in Yellowknife, Ndilǫ and Dettah on Chief Drygeese Territory to participate in this study. We want to hear from you whether or not you have been impacted by Giant Mine, as we believe that sharing your experience and collecting this data can truly help improve the wellbeing of all people living around Giant Mine. Your information will always be kept secure and confidential.
"Listen to the people who were born here, who have lived here, and who use the land traditionally as part of their history and their culture, and whose future generations will remain on the land forever." Chief Fred Sangris (MVEIRB, 2014 Environmental Assessment Report)