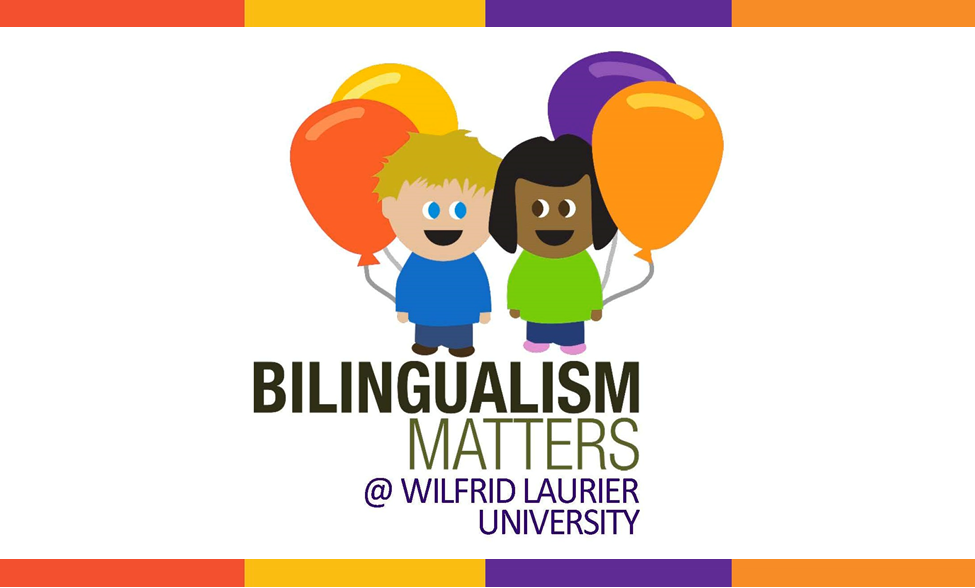 On October 11, 2019, Bilingualism Matters @ Laurier, under the direction of Dr. John W. Schwieter, joined the Bilingualism Matters network, becoming their first site launched in Canada. The unique context of Canada and Waterloo Region (where 1 in 4 residents speaks a mother tongue other than English or French) is the perfect home for work in the area of bilingualism and language learning.
We are a research-based information and service centre for bilingualism and language learning which operates out of the Language Acquisition, Multilingualism, and Cognition Laboratory at Wilfrid Laurier University.
Our objective is to generate high-quality research and mobilize knowledge to the academic and non-academic communities. Through ongoing research and public outreach activities, we aim to:
raise the awareness and profile of bilingualism and language learning in our local community and larger society
empower bilingual families, children, and adults
influence the work and attitudes of professionals regarding bilingualism
Our Partners
Across Waterloo Region, Bilingualism Matters @ Laurier works with parents, students, educators, health professionals, policy makers, and employers to create impact in people's daily lives and inform decisions on bilingualism and language learning. Our founding community partners include: the City of Waterloo, the City of Kitchener, Waterloo Region District School Board, and the Region of Waterloo. Our founding academic partners include the University of Edinburgh/Bilingualism Matters Headquarters, the University of California, Santa Barbara, and Wilfrid Laurier University. Other initial funding has been generously awarded by the Social Sciences and Humanities Research Council of Canada.
About the Bilingualism Matters Network
The international research network Bilingualism Matters was founded in 2008 by Prof. Antonella Sorace at the University of Edinburgh. This growing network studies bilingualism and language learning and communicates these findings to enable people to make informed decisions based on scientific evidence. Research sites run by international teams of researchers are located at 26 universities in 14 countries. Bilingualism Matters @ Laurier is the first launched in Canada.
Research has shown that bilingualism is beneficial for children's development and their future. Children exposed to different languages become more aware of different cultures, other people and other points of view. But they also tend to be better than monolinguals at multitasking and focusing attention. They are often more precocious readers and generally find it easier to learn additional languages. Bilingualism gives children much more than two languages!
Other studies also suggest that learning another language may have benefits later on in life, delaying the onset of symptoms related to dementia, and slowing cognitive aging. The good news is that these benefits seem to exist even when people start learning a second language later in life. So it is never too late!